FOMO: An Inevitable Side-Effect of Being Cosmopolitan
As anyone who lives in New York City can tell you, there are a million things going on at any given second. Art openings, rooftop parties, picnics, concerts, secret underground shindigs, wine tastings, food festivals, film screenings, rallies…and chances are, from any given vantage point in Manhattan, all of these are within spitting distance.
And with so many activities to choose from, developing a serious case of FOMO ("fear of missing out" for those of you who have been living under a rock somewhere outside of the 5 boroughs) is almost inevitable. 
How exactly does one reconcile this nagging anxiety that by opting to check out that street fair they might be missing out on something absolutely awesome, like a free show in the park or a talk given by an oh-so relevant director?
While I don't have a real answer to aid you in this quandary, rest assured that you are not alone, for FOMO plagues all of us cosmopolitan folks, even the busiest of social busy bees. All you can really do is follow your heart and ignore your Twitter feed, for as long as you are having the time of your life at your activity of choice, who cares what potentially cool bonanza your friends of friends are at.
For example (as narrated through Instagram) this past weekend I crammed in the following:
Friday
Of Montreal show (with opening acts by Jens Leckmen, The Thermals, and Beach Fossils) at Brooklyn's Northside Music Festival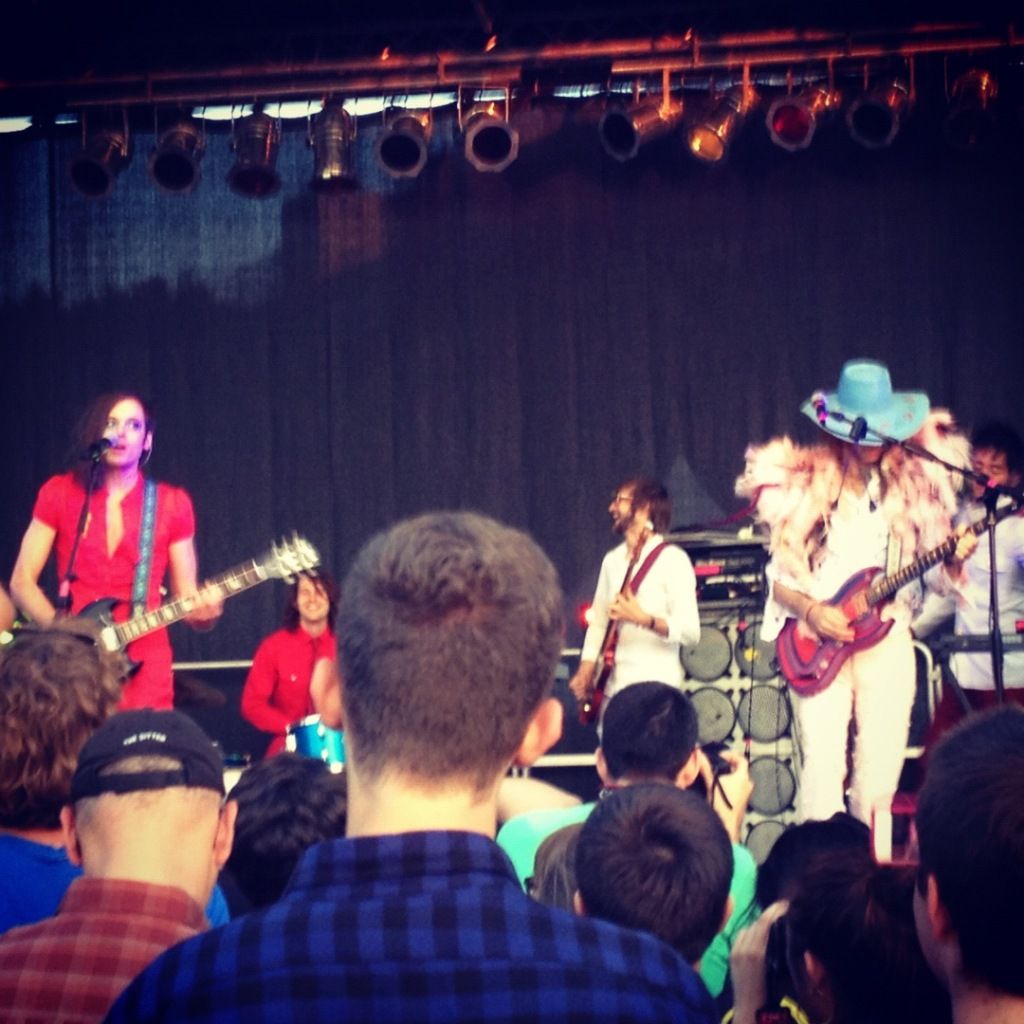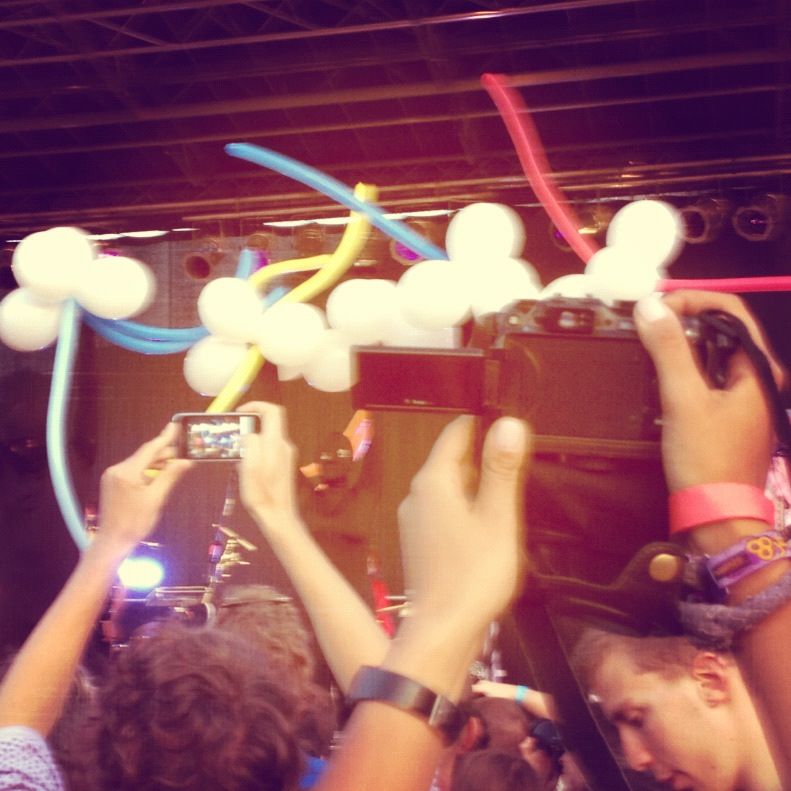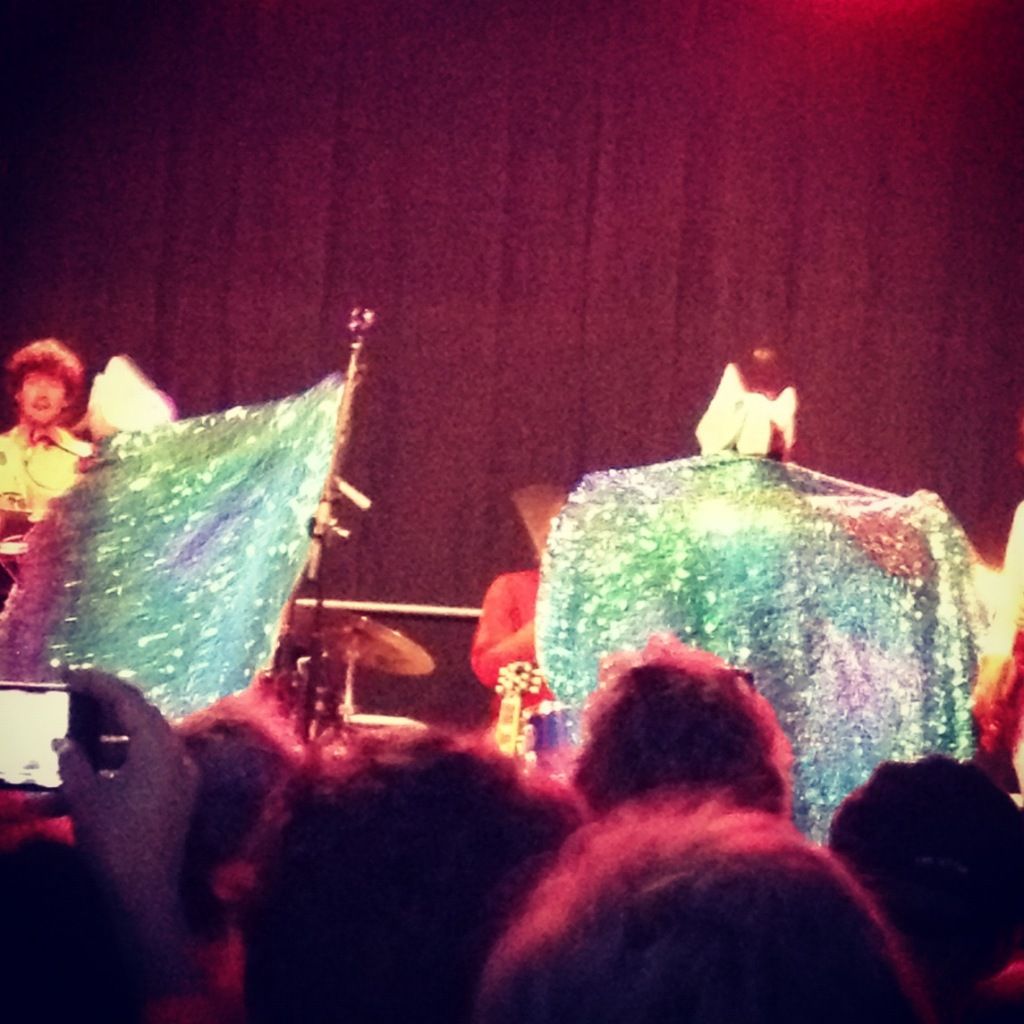 Drinks with friends in Greenpoint at Nights and Weekends and Calexico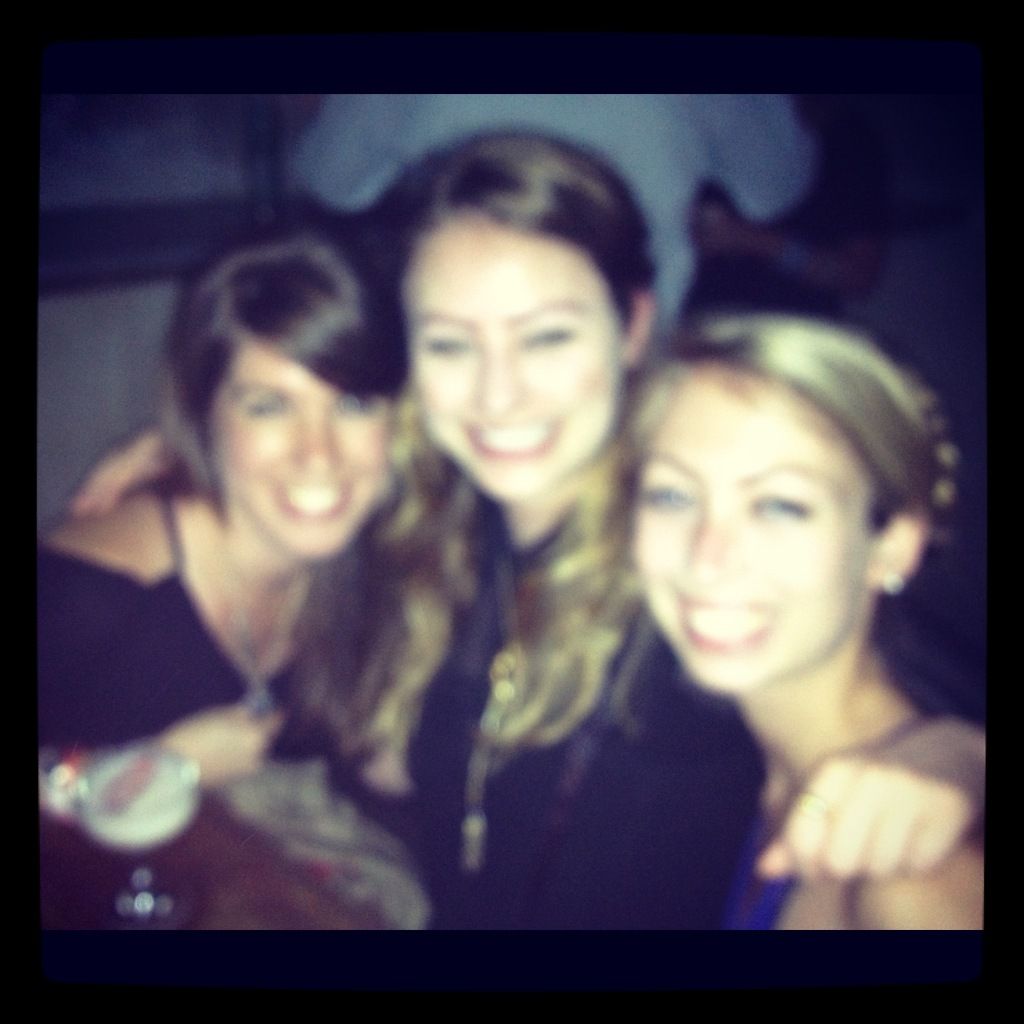 Saturday
Jazz Age Lawn Festival on Governor's Island (see previous post for photos not captured via iPhone app)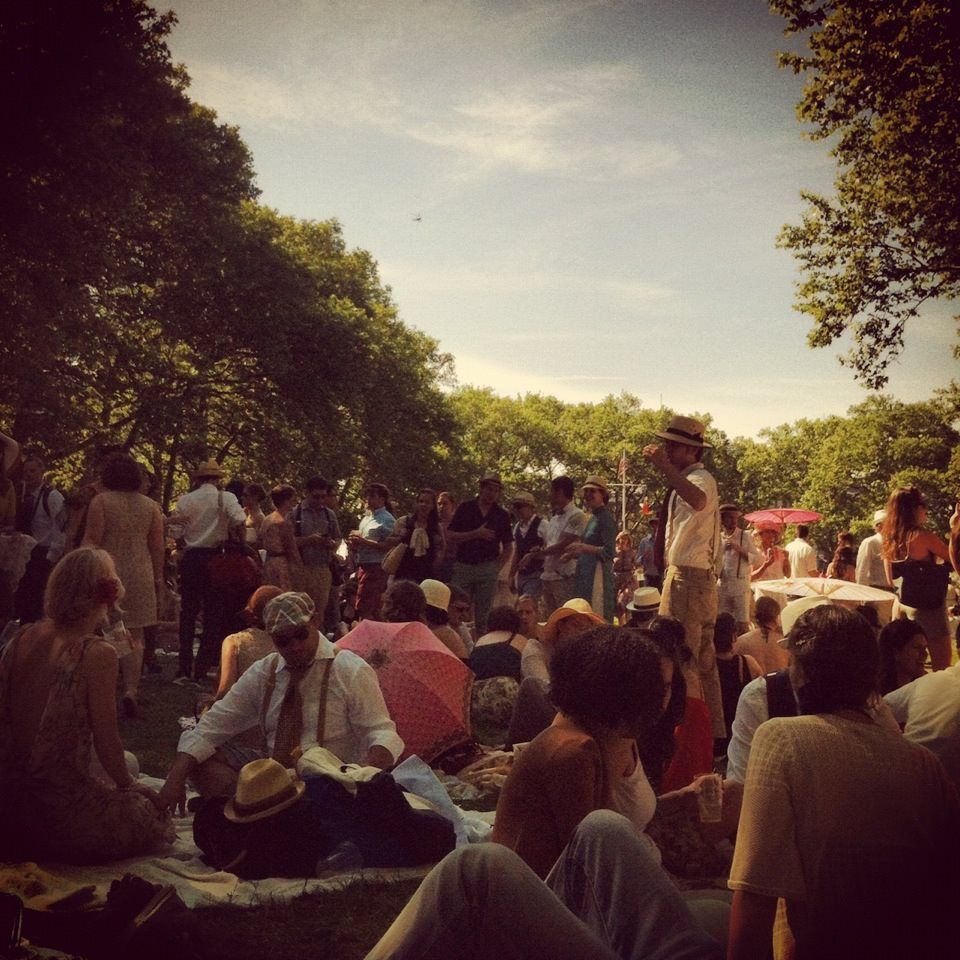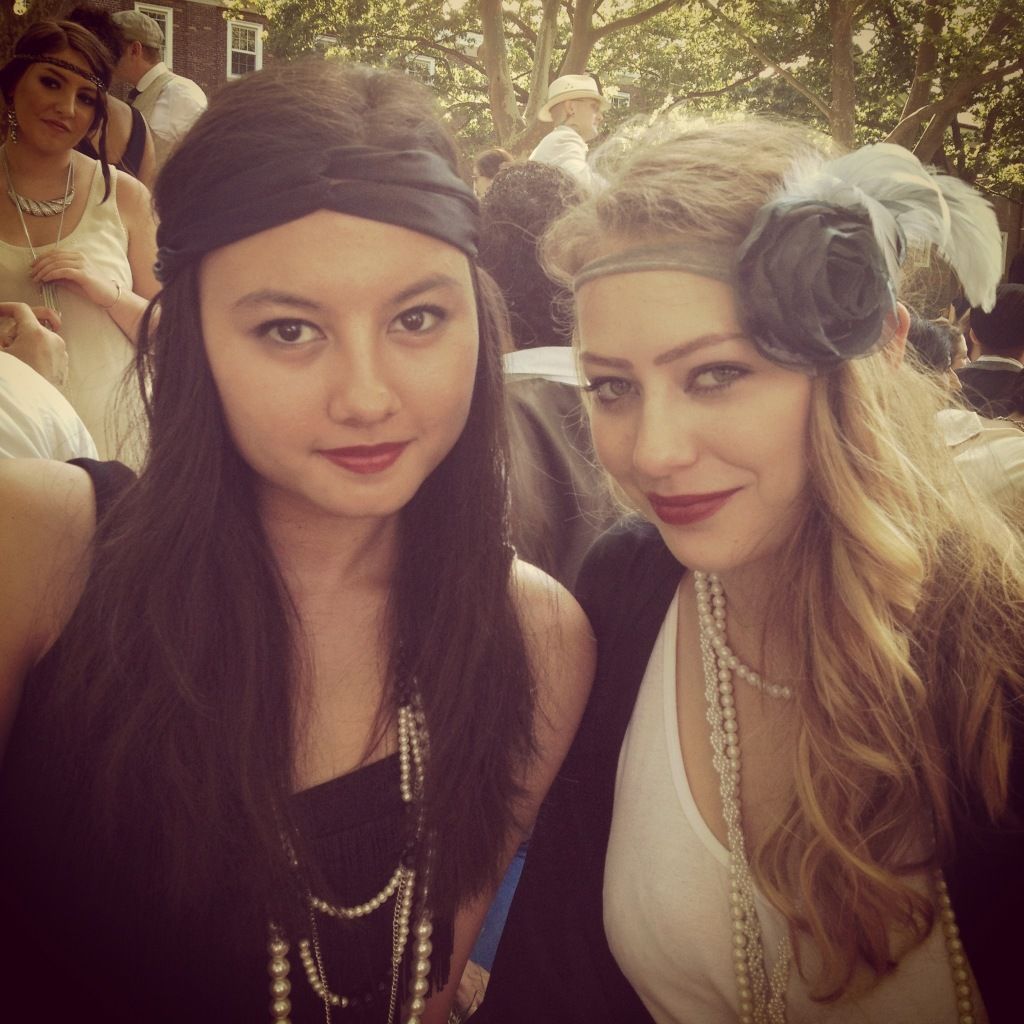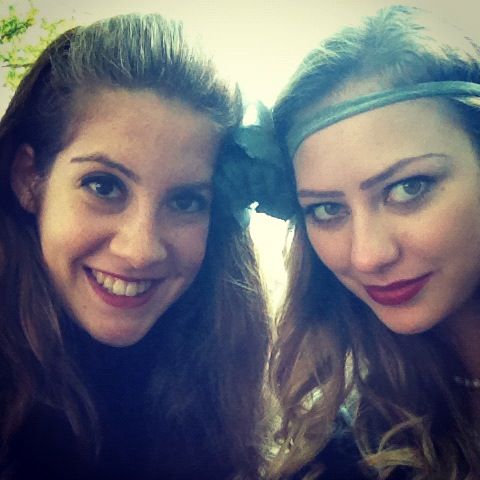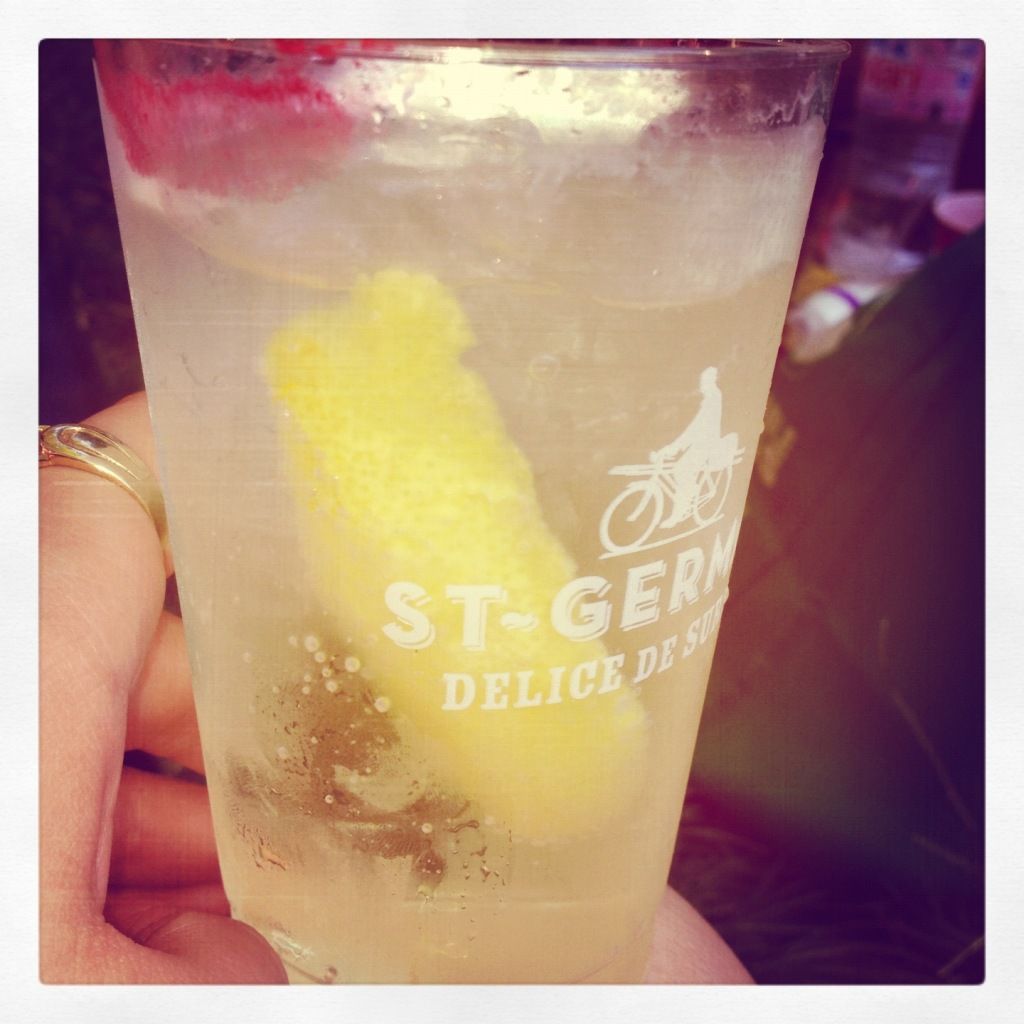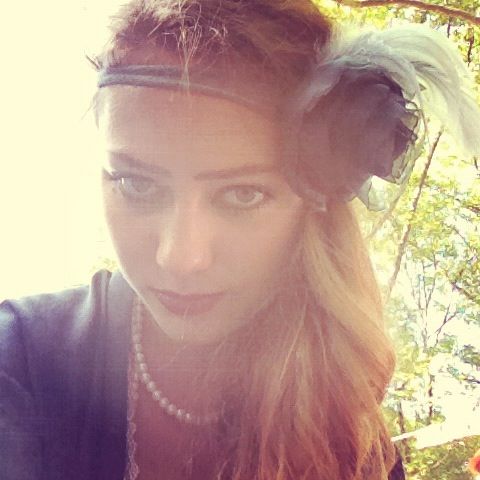 Closing Night of Tom Sachs's Journey to Mars Installation at the Park Avenue Armory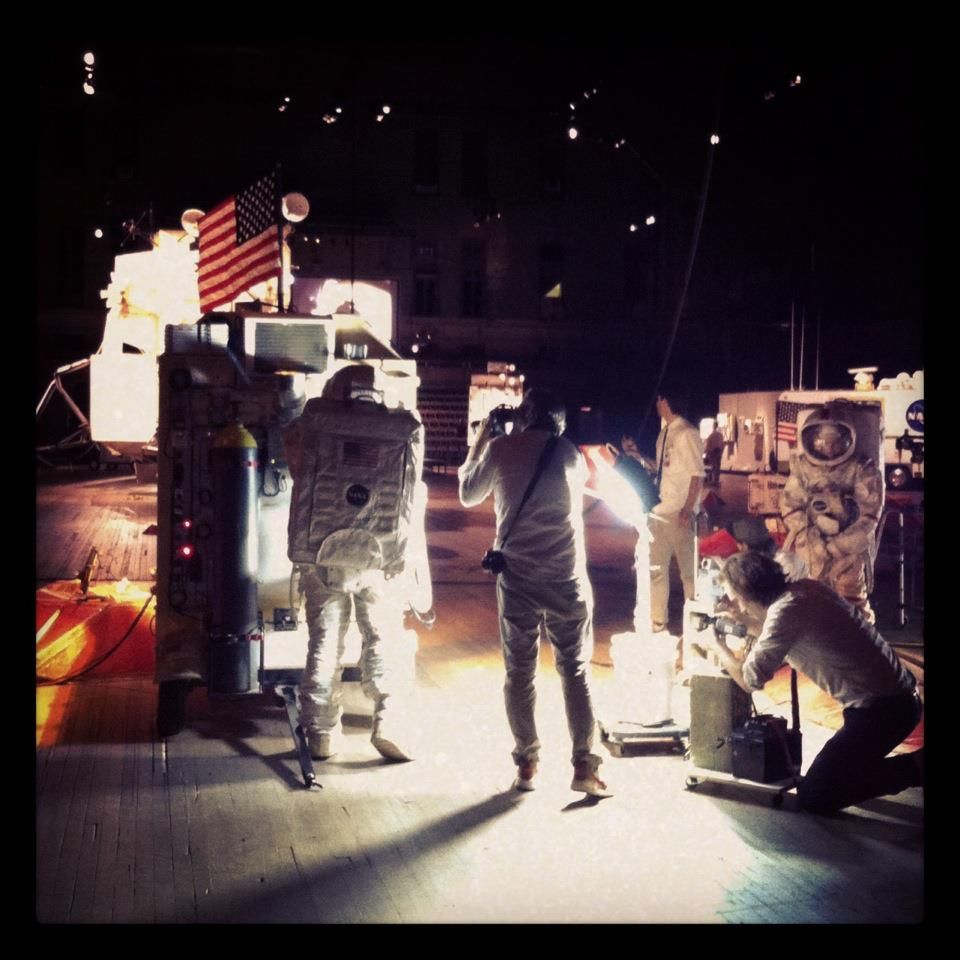 Sunday
Cloud City Installation on the Rooftop of the MET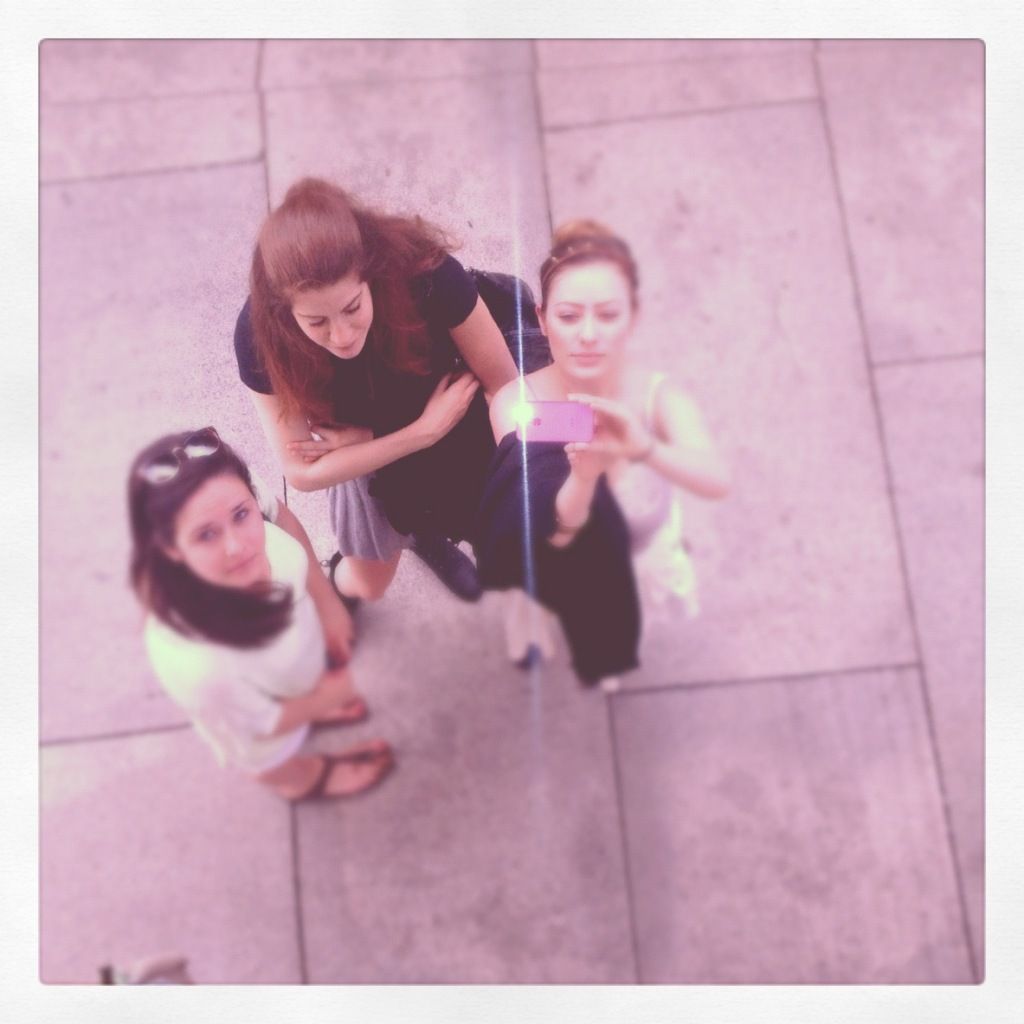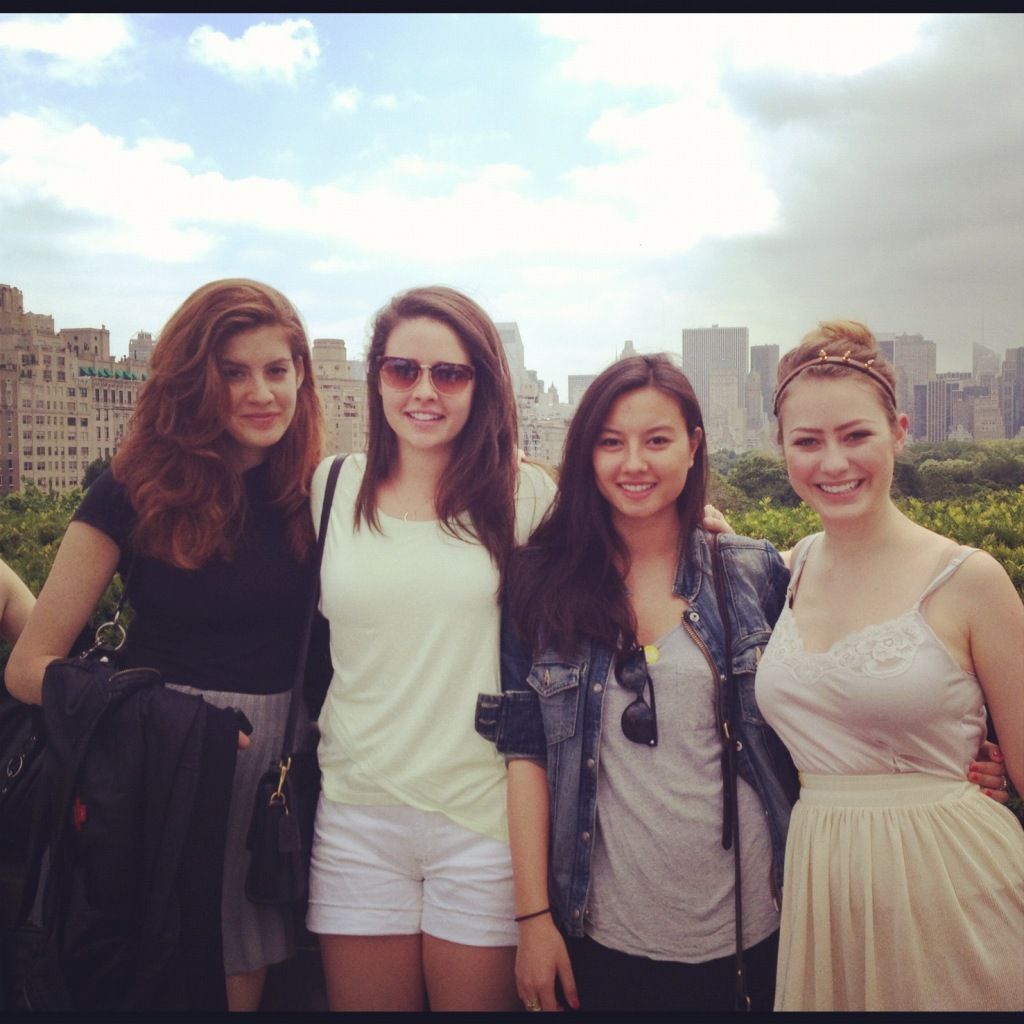 Talk on Good Taste and Bad Taste with Iris Apfel and Tavi at the MET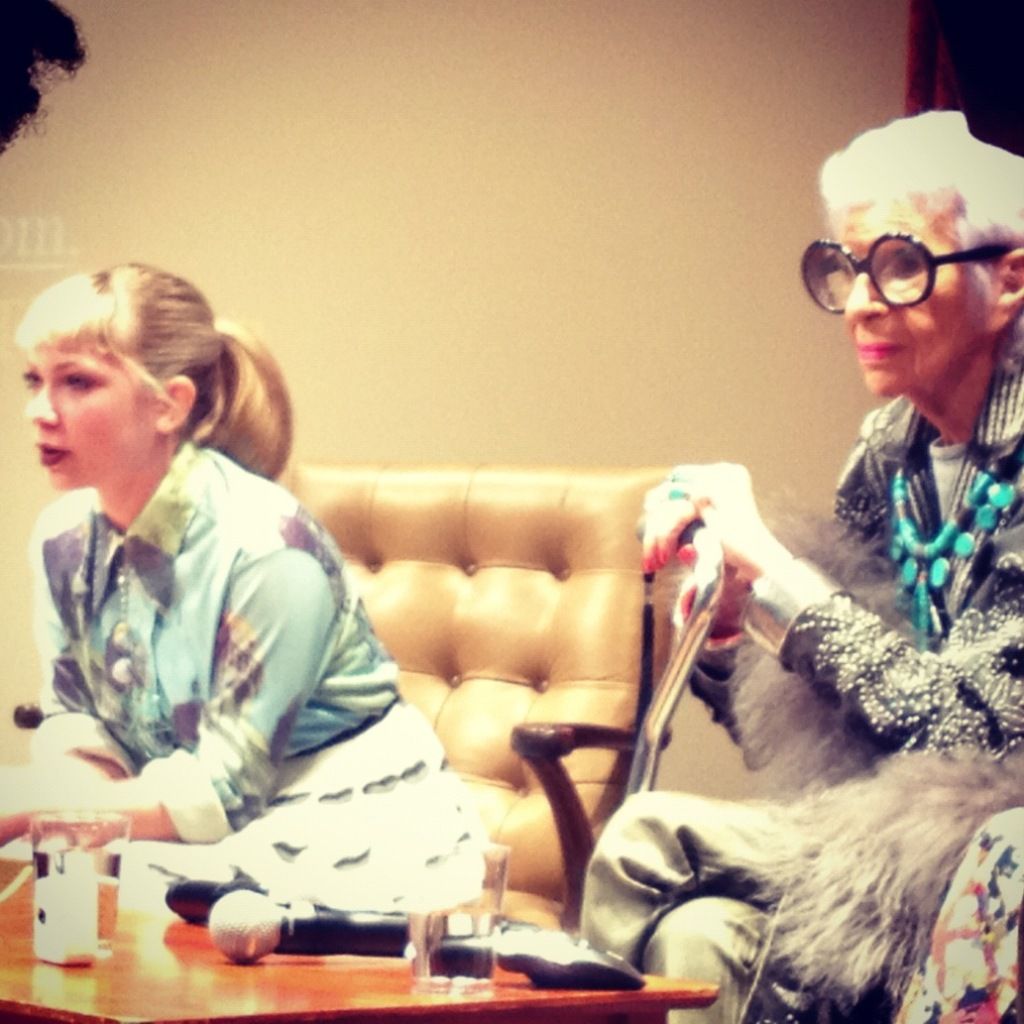 Lunch at Cafe Sabarsky at the Neue Gallery followed by their Klimt and Steiglitz exhibitions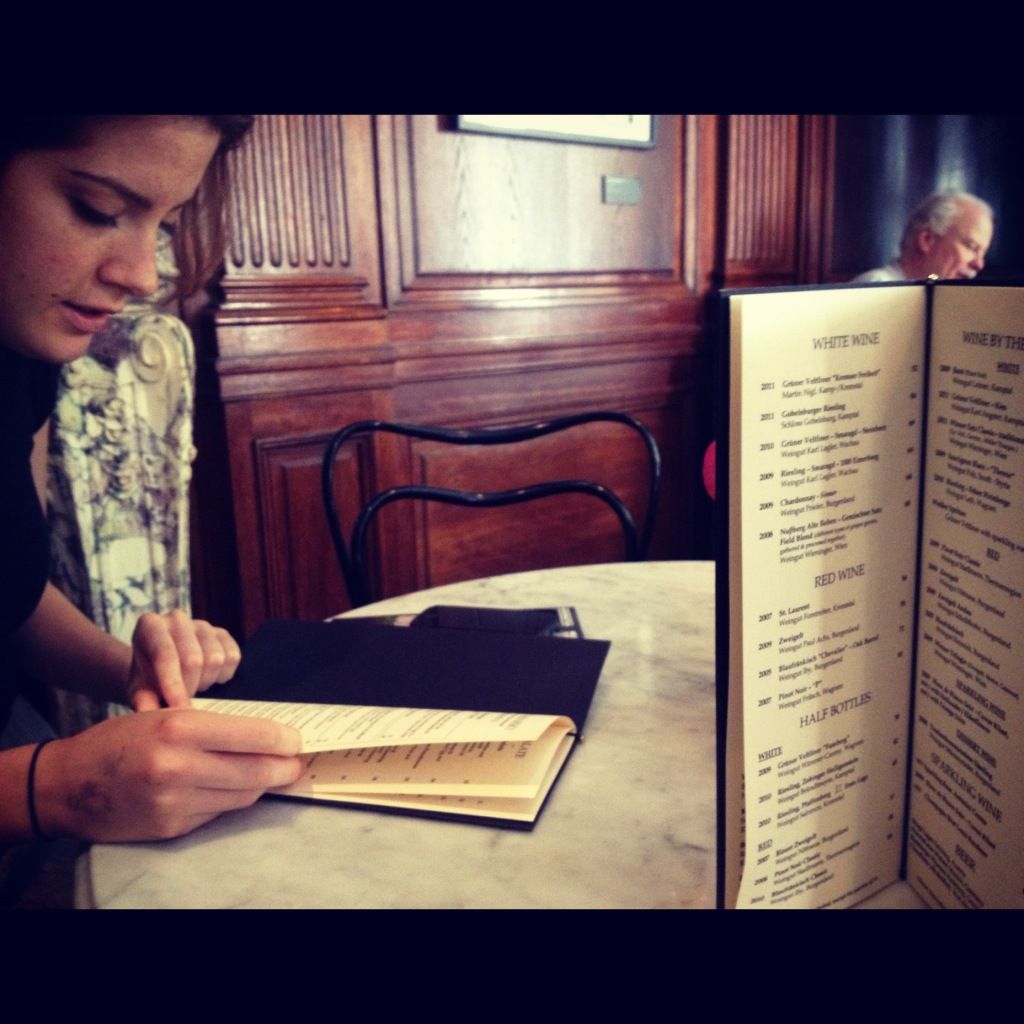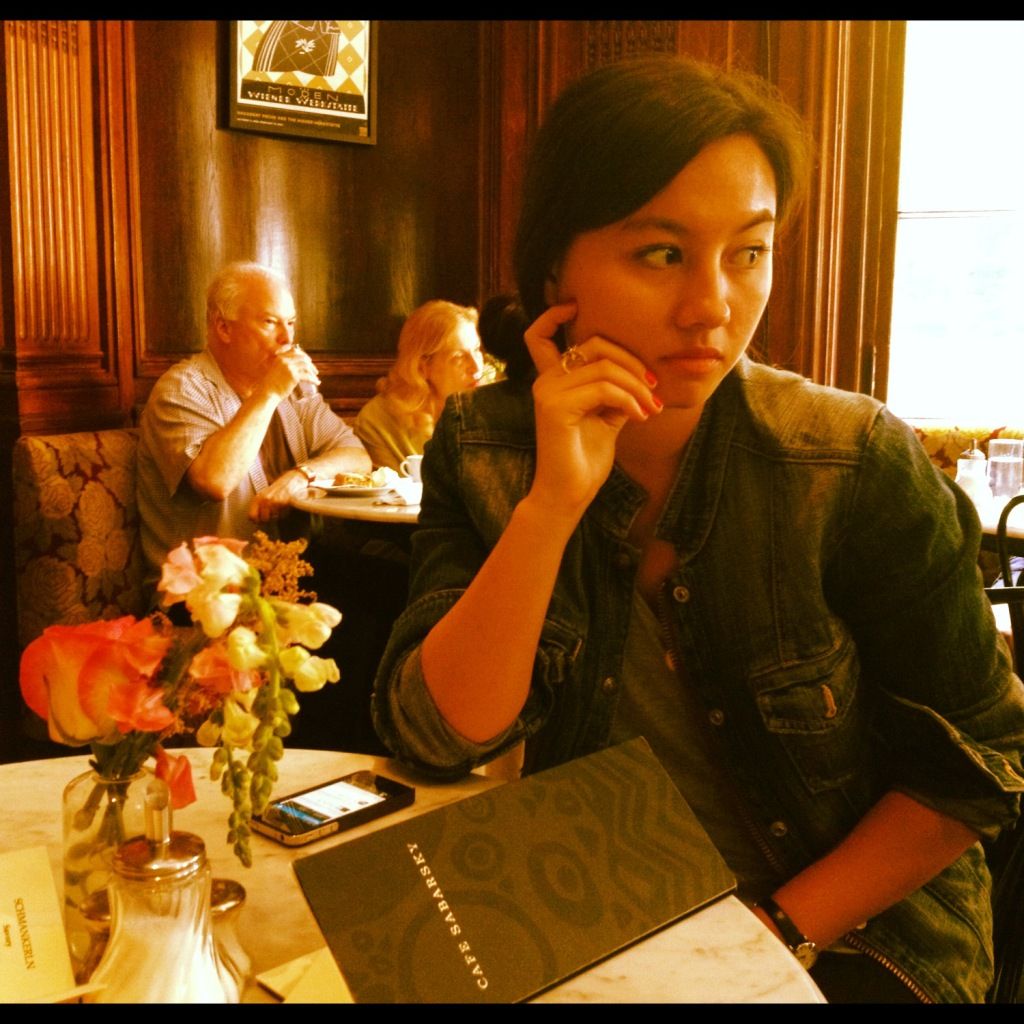 Followed by an evening of blogging and live music at the Ace Hotel (during which, I'm sorry to report, no instagram photos were snapped)
But even though my weekend was fuller than full, I still missed out on the Chanel Little Black Jacket Exhibit, an event at the Tribeca Grand, and the Atlantic Avenue Block Party, to name a few. It seems that no matter how fabulous your day, in NYC FOMO is always one step ahead of you. But whenever it rears its ugly head, the best thing to to is knock back a stiff, exquisite cocktail and dance until your feet hurt.
Party Diary: The Jazz-Age Lawn Party
Now kids, I'm not saying I believe in reincarnation, but had I inhabited some other body in the last hundred years, it would have been that of a prohibition-era flapper. Yeah, yeah, yeah, the 1920's were a time of major social upheaval lacking all of our modern technological vices, but where could you find a better party than in an era where fetes were secret and underground, cocktails were thrillingly illegal, and the jazz was hot, hot, hot…talk about fast and loose.
So, when I had the opportunity to hop a boat and travel back in time to the 1920's this past Saturday, of course I tossed on my spectator booties and feather headband (I knew that would come in handy some day!), rouged up my lips a la Louise Brooks and prepared to blast into the past.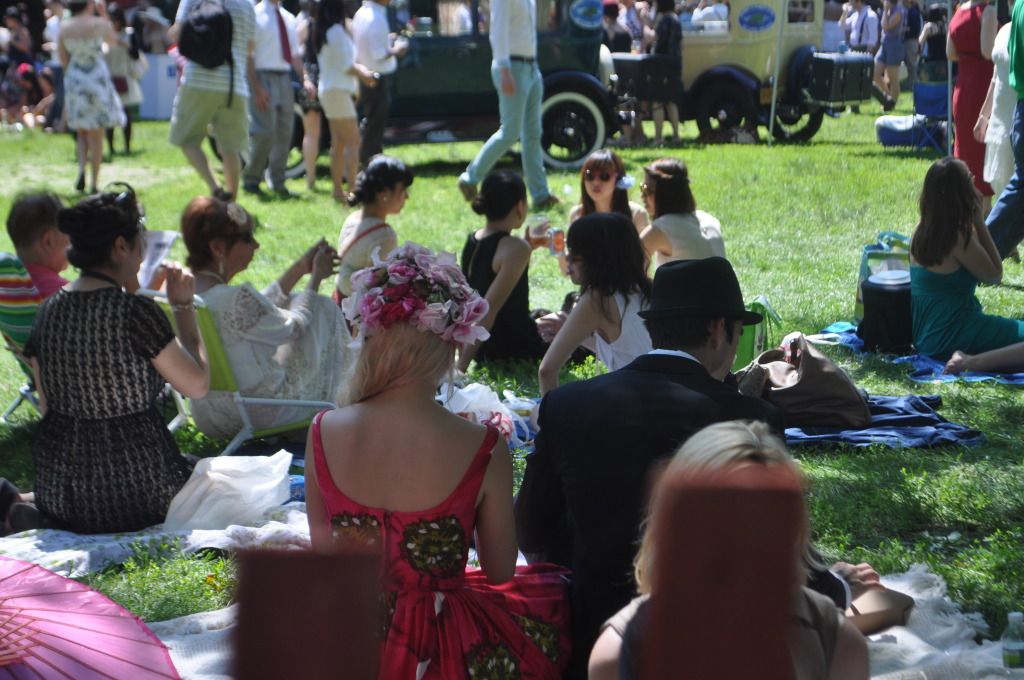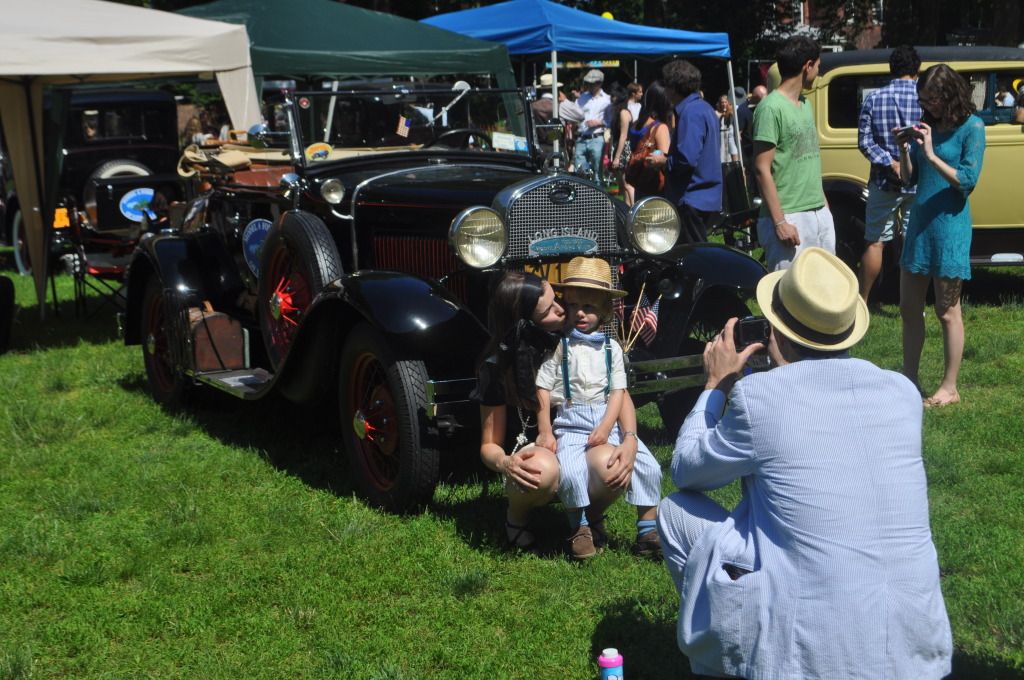 I should explain, every summer on Governor's Island, Michael Arenella & His Dreamland Orchestra throw their Jazz Age Lawn Party, a celebration of all things prohibition. We arrived to Josephine Baker's "Blue Skies" crooning from the speakers, a wooden dance floor full of would-be Charleston-ers, and dapper dandies clad is suspenders and boater hats. Cocktails of Saint Germain and champagne abounded, as did swingy dresses, opulent jewels and silken parasols.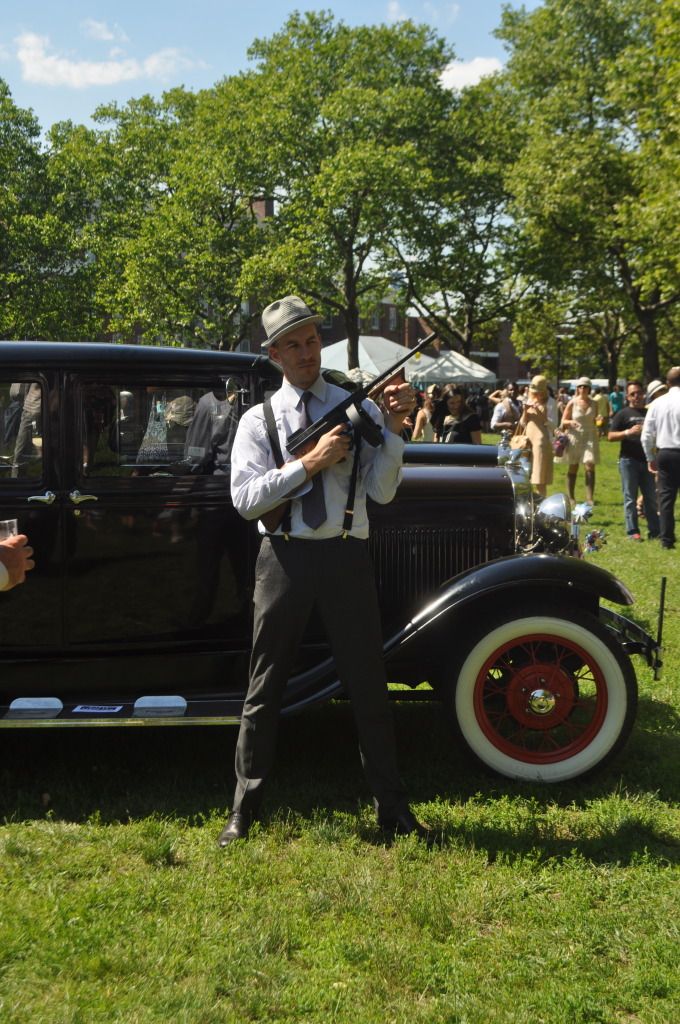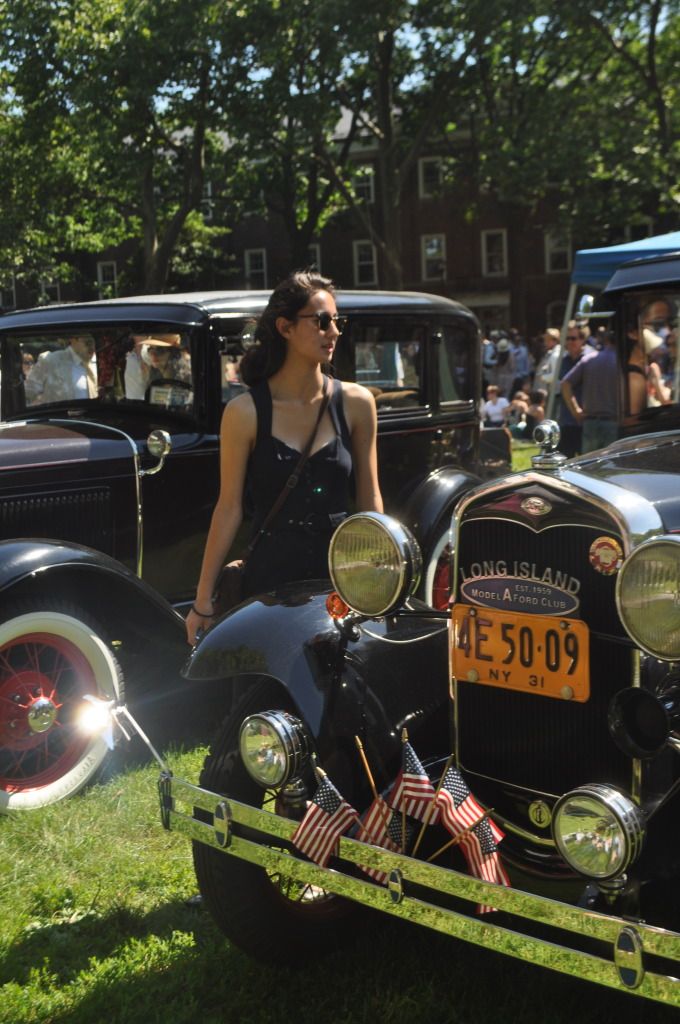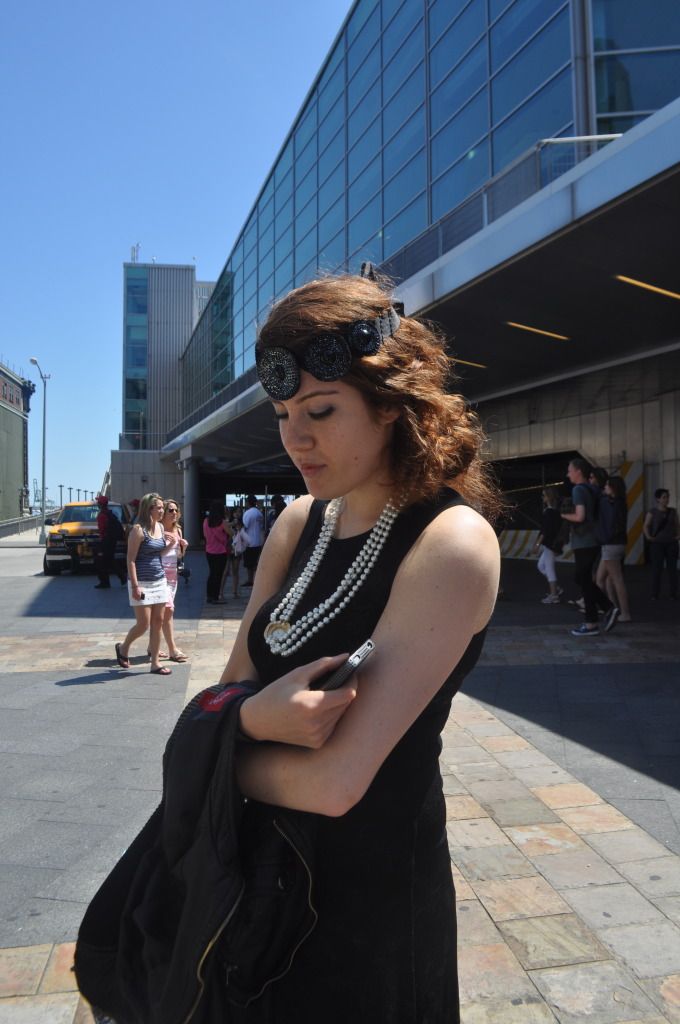 If you missed out on all the festivities, don't fret. This summer, the party is a double-bill-er, with a second installment occurring August 18th and 19th,
[Quick Tip: Governor's Island is a great free outing on lazy summer afternoons. As it is owned by the city, it takes the form of a public park. Ferry rides over are free, running approximately every half hour, and take about 10 minutes. Expect to see great views of the Manhattan skyline and the Statue of Liberty. There are art installations interspersed around the island. It is a great place to bring a picnic and while the day away looking out at the ocean. However, if you're not of the same lounge-y lazy ilk as yours truly, you can also bring bikes or rent pedal cars.]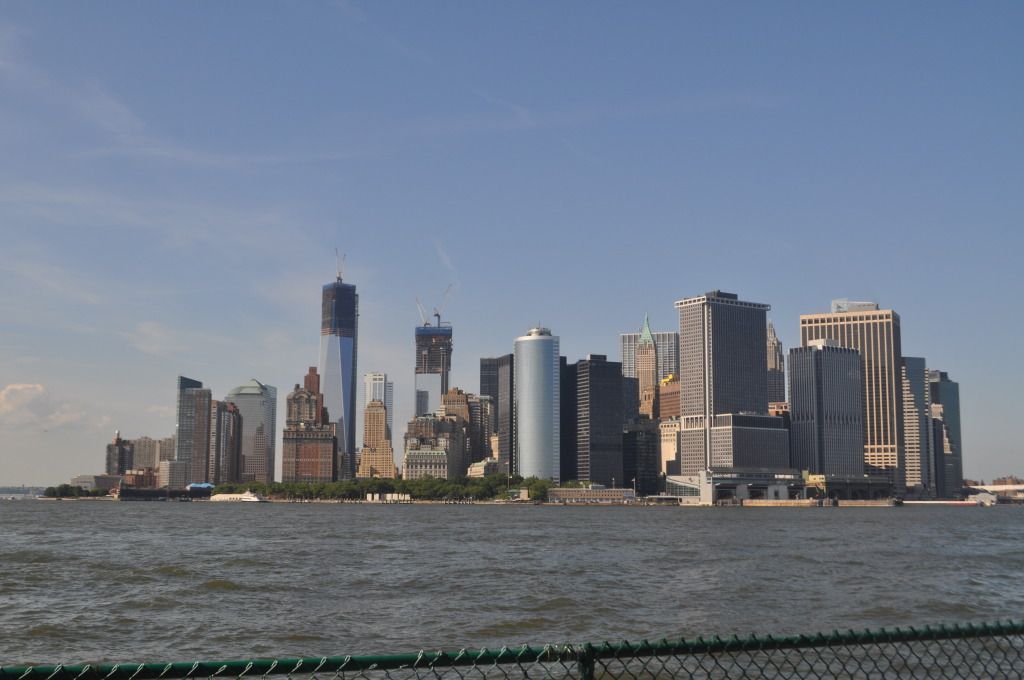 Lesson Two: The Art of Gaining Access to a Non-Gross Bathroom While Out & About in NYC
So last night after a fete at a modern art gallery and a brief jaunt on the Highline, having consumed perhaps one too many Stoli Hot and Tonics at the open bar of the former, my friends and I found ourselves on a sparse block in Chelsea with nothing a few restaurants all rather jonesing for a bathroom.
In New York, one frequently finds themself in such a position of being desperately in need of a bathroom, as a plethora of venues from take-out cafes and bodegas to art galleries do not offer their potties to the public, and as New York, unlike Paris, does not offer public restrooms street-side.
However, for the crafty of heart, there are a couple ways to gain bathroom access while in a pinch.
Method One: Table for Three, Please?
When, as was our case on Thursday night, the potential awkwardness of trying to sneak into the bathroom of an establishment you are not patronizing is a little too much to bear, one may pseudo-patronize the restaurant. That is establish yourself as having the intention of patronizing it without the actual follow-through.
In other words, choose a restaurant that is extremely busy in which it looks like there is very little chance of their being able to immediately seat your party. Approach casually, as we did, and inquire if there is a wait for [insert # of people here]? If you have misjudged the situation, and there is not, in fact, a wait, make like you have just received a text from a friend you were supposed to meet and you were accidentally at the wrong restaurant. However, if you correctly judged the wait, ask to be added to the list. After that, you can confidently and non-awkwardly ask where the bathrooms are without having to creep your way over to them unnoticed.
After this mission is accomplished, if you feel like being courteous, you can make like you've mulled it over and decided that the wait was too long and take your name off the list. Or not. 
Method Two: I'm Not From Here
As anyone with two working eyes knows, New York is crawling with tourists, and where there are tourists there will also be loads of hotels. At most any set of coordinates in Manhattan, one is never far from at least one hotel, which likely has a bathroom in its lobby. Simply walk into said lobby pretending to be a guest, and bathroom access is yours. Extra points if your arms are laden with shopping bags or if you stop by the concierge desk to ask for directions to something obnoxious like Times Square (the worst place on Earth, but more about that later). Special triple bonus if you whip out a classically dumb tourist question like (when downtown): "Where are all the theaters, I've been walking down Broadway for blocks."
When in doubt, one can always walk into any establishment like they own the place, avoiding eye contact with all employees and walking straight back to where the bathrooms are usually kept. This works best for coffee shops and crowded bars.
Hey baby, so what do you think of all those start-up companies?
a pickup recently used on a friend at the opening of Lawrence Schiller's Marilyn Monroe series at the Steven Kasher Gallery

… utilized by a man in a deep, deep V-neck (whose likeness has been re-created with the help of the Hipster Dress-up Game…though it cannot begin to do the true depths of that V-neck justice)
Encounters with the Slightly-Too-Friendly Waiter
"So don't turn around now, but I've totally got the table behind you convinced that I'm British," the waiter at 'Inoteca hastily divulges too us, before we have time to spit out our request for a wine recommendation. 
"I just needed to explain the reason for that shit-eating grin on my face, before I walked away with you guys thinking that I was crazy." Well good. Now that we've got that taken care of, what is your cheapest decent white?
The Slightly-Too-Friendly waiter is a character you run into every now and again in the New York restaurant scene. He's good for a few laughs but in rushing to beguile you with his latest gags he forgets to bring your ice water, or neglects to jot down that you requested your steak bleau rare. 
The Slightly-Too-Friendly Waiter engages in sustained eye contact with both you and your gay friend for practically equal periods of time…long enough to make you a bit uncomfortable, but equally distributed enough to make it unclear what team he's actually playing for. Not that you're interested in waiters anyway (see section in previous post on bartender relations).
And though his actions come off as overtly flirty, hey, maybe he's just gunning for a good tip.
Or maybe he's been stealing nips of whisky from behind the bar and is just really, really drunk. 
There's even the possibility that his over-the-top gregariousness is the product of an expensive drug habit, but we won't get into that.
At any rate, the Slightly-too-Friendly Waiter, while making for a good story to unearth at cocktail parties, is only as good as the service behind the social skills. If he forgets to put in the order for your boeuf bourguignon, forget it. But if he manages to keep your wine bottle in order while it's sitting on ice behind the bar and make sure your glass is never empty, well then, in waiter-land he's definitely a keeper.


The life-long query of whether a pedestrian is crazy and talking to themselves or actually on their phone's headphone mic.
Lesson One: Mastering the Free Drink
Welcome to New York City, circa 2012. Population 8,300,000. Where south of Houston is the place to be, but the mere being there isn't cheap. Where a decent cocktail will run you at least $12 on a good night and a $40 plate at any restaurant worth being seen at spans the size of a tea saucer. What's a self-respecting 20-something to do?
This is my chronicle of scheming, dreaming, and fêting my way through Manhattan (and the occasional outer-buroughs) despite the curse of a hollow piggybank.
And to start, I'm going to let you in on some of my methods: the art of the free drink. 
Now, I know what you're probably thinking: anything in a push-up bra can score a free drink if she can twirl her hair around her fingers and endure 20 minutes of subpar conversation from whatever subpar schmuck that happens to be sitting nearby.
However, my methods do not involve enduring the company of lecherous men except as a last resort.
Method One: The Open Bar
Though it seems to many an urban legend, the open bar is alive and well, you just have to know where to source it. This method involves being hyper-plugged-in. Follow your favorite bars/clubs/venues on Twitter or Facebook to keep up-to-date on upcoming events.
Special events are where open bars tend to most commonly manifest themselves. I, for one, am partial to those at the Soho and TriBeCa Grand hotels (whose event listings you can find here), many of which feature open bars (check the specific descriptions for each event for mention of the fabled Open Bar). 
Come early. Be sure to read the fine-print on the flyers/e-vites, as many open bars occur early in the night to draw patrons in, in the hopes that they will be more inclined to spend once they are good and drunk and will be enjoying themselves too much to go anywhere else. Open bars often occur from 8-9pm or 9-10pm so punctuality is key in order to take full advantage.
Events that are sponsored by a certain brand of alcohol are the most ideal in the world of open bars, for these tend to remain in operation for the entirety of the night. (The aforementioned TriBeCa Grand Hotel's Church Bar often has events that feature open bars sponsored by Kanon Vodka or Bulldog Gin). Caution: oftentimes these bars are in a separate area in which you can only order cocktails with the sponsor's brand of alcohol in it. Be sure to order from these drink stations as ordering from the main bar will likely require you to pay full-price. 
The ritzier/higher-profile the event, the higher the likelihood of there being an open bar, and the higher the quality and selection of that bar. Clearly, as attending ritzy events requires knowing people who can get you on the list, or organizing the event yourself/working the door, this is a more advanced technique for experienced partiers. Attempt at your own risk.
And one more note: If your pocket book can swing it, it is courteous to tip your bar tender when receiving a free drink at an open bar. Keeping your bartender happy is the key to future receipt of free drinks…but more about that later.
Method Two: Would you like some art with that drink?
As New York is one of the primary cultural hubs of the world, the city is rife with art gallery opening, and the requisitory make-shift bars that accompany these openings.
Chelsea (a neighborhood that stretches from about 20th-30th street from 8th Avenue to the West Side Highway) is undisputedly the crux of the New York art gallery scene. Thursday nights, for whatever reason, have become the agreed-upon night for major gallery openings. They tend to run from 6-8pm, and the wine, though ample, tends to run out sometime after 7pm, so we recommend coming straight from work and hopping from gallery to gallery. Artslant provides a pretty good listing of gallery openings, although as their listings are not all-encompassing, it doesn't hurt to pick a few starting points then just cruising the neighborhood for other openings. 
Alcohol supplies at gallery openings tend to take the form of a folding table with individuals who work at the gallery dishing out wine and sparking water into little plastic cups. The size of each pour is nominal, but you are allowed to come back and refill as much as you want until the wine runs out, which we highly recommend doing.
Furthermore, since Thursday is the new Friday, why not use gallery night to kick off the evening's pre-drink in style. It sure beats chugging beers on your fire escape.
Method Three: Know Thy Bartender
As noted above, there is nothing like a good relation with your local bartender to facilitate your free drink. Once you decide on a favorite watering hole, be sure to go frequently in order to acquire regular status. 
As method three does require some moderate flirting, it helps to pick the cutest bartender to develop your local repoire with. If said watering hole does not have any cute bartenders, it is clearly not worth its salt on the chicness-meter and we recommend going somewhere else. This is New York, every bar with even a hint of fabulousness will have attractive bartenders. 
Now, there is a good chance said bartender will have a girlfriend, especially if they are of sufficient cuteness to fit the above criteria, but if you are also sufficiently cute, they will likely be flattered and opt to live life on the wild side, treating you to free drinks in the name of an ego boost. Cute bartenders generally have inebriated girls flirting with them day and night, so do not be offended if you are not his one and only recipient of free drinks. Besides, when it comes down to it, who really wants to date someone in the hospitality industry? Never-the-less a go-to bartender can facilitate much free drinking at high-priced establishments and are a staple in the fabulous broke girl's rolodex.
If you follow these methods, you can likely have a night of glamorous debauchery that poses very little strain on your wallet. As a worst-case scenario, you can indeed, get fellow patrons to buy you a drink, however when this situation arises, never settle for the fat, unattractive, overly-old, poorly-dressed or sleazy. 
Remember: You are young, beautiful and fabulous and you deserve the best, even in drink-buying companions.